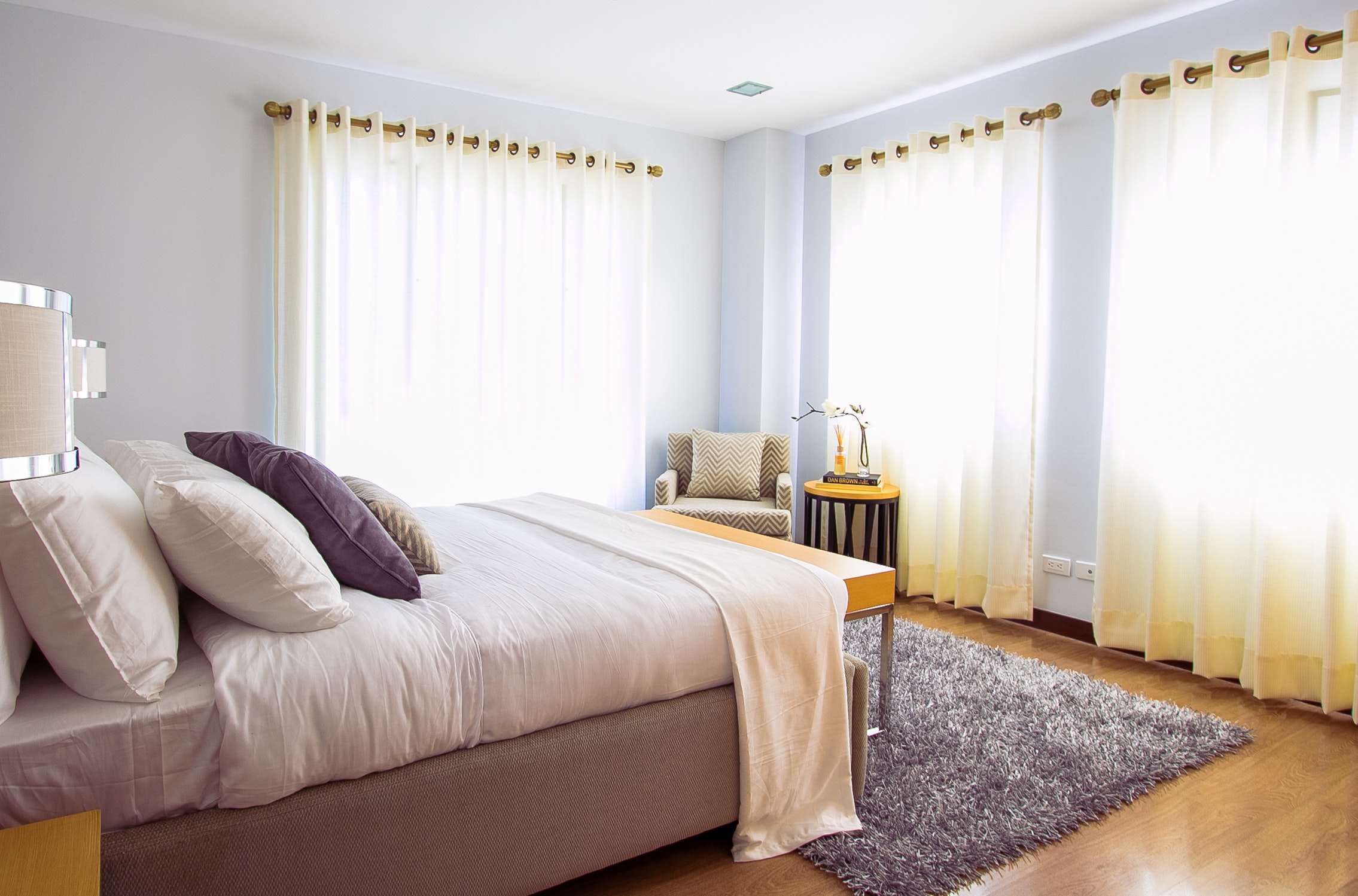 Choosing bedroom curtains
Privacy and Lighting
Depending on your space, consider how much light you want to filter in or out: Its advised that you choose heavy fabric for the bedroom as to allow less light and allow more privacy.
Measurements
Curtains mounted correctly will enhance your décor and make your bedroom feel bigger. Measure the height from rod to floor before hanging curtains
Hanging curtains or drapes closer to the ceiling can add height to your room.
Material
When in pursuit of the perfect curtain or drape, fabric choice is a key element to think about. Determine how the curtain will function in a space before deciding on a fabric.
For a sunnier vibe, consider a lightweight fabric, like linen or cotton. It creates a casual, airy feel in most
Style
Once you've evaluated the elements above, it's time to pick a style that complements your décor.