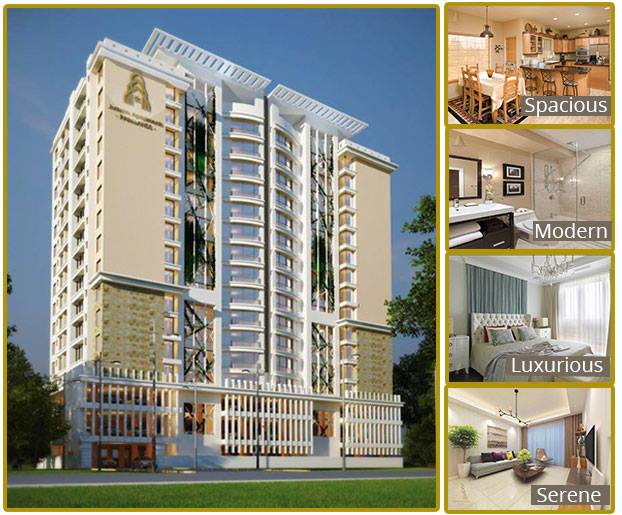 Location when buying a home
Location is one of the most important aspects of buying any home. When you buy a home in a good location, it usually is a solid foundation. What makes location so important is that you cannot change or move it.
There are several factors to consider when you're looking into buying a home.
Security
Naturally, people want to live in areas where there is little or no crime. They want to feel that they are safe and will even pay a little extra for it.
In Nairobi for instance, people want to settle down in prime areas such as Westland's, Parklands, South B, South C and the list goes on….Rama homes has gone the extra mile to make sure you settle down in an area where security is priority.
Parkland's is a prime and high end Suburb area. Security in parklands is very promising and the crime rate is on the lower side if not close to none. With assured security, why would you not want to live in Parkland's? This is why Jumeirah Heights is the best choice you have got.
Good Schools
Everyone wants to be associated with the best; an area that has got the some of the best schools in the country is more likely to attract home owners as compared to a country with little or no schools. For instance in Parklands area where Jumeirah and Deira heights apartments are located is the presence of the Agha Khan academies, Visa Oshwal schools among many others. These are prestigious and well ranked schools and this guarantees your child quality education.
The more high ranked learning institutions there are in a specific area, the higher the housing demand.
Transport Access
Did you know it only takes you 10 minutes to get to Nairobi CBD from Parklands? We all want to live in areas with no traffic congestion. Imagine Living at Jumeirah Heights and having your office in the capital or Westland's. No one wants to endure long commutes to work.
South C on the other hand is approximately 10 to 15 minutes away from the central Business District (CBD). Living in Euromax Heights which is located in South C will save you a great amount of time when commuting. South C is also just a few minutes away from Jomo Kenyatta International Airport which means it eases the traffic hustles.
Public transport is not a problem for those without vehicles as well.24 hour public transport service which is at a very affordable price. Before you settle on a location, ensure there is good infrastructure and it's easily accessible. Find out also if there are any alternative means of transport in the area.
Hospitals
In parklands, there is the presence of the Agha Khan University Hospital. This is very close to the Jumeirah heights which is located along 2nd parklands.
In South C, there is the Mater Hospital and South C hospital not far from where the Euromax Heights apartment is located. Living here assures you of medical attention 24hours a day, 7days a week.
Worship Centers
Parklands is known to have a variety of worship centers i.e. mosques, temples and churches. Living in both Deira heights and Jumeirah heights Apartments guarantees you access to these worship centers.
Recreational facilities
Not so far from the Deira Heights Apartments we have the Parklands sports club. Here you get access to amenities like swimming pools, sports and playground for your children. Other recreational facilities within the area include the National museum ,Sarit centre among other shopping malls just a short distance away.
Restaurants
In parklands alone, there are hundreds of eat out restaurants for you to choose from, there is the Mayfair hotel, Parklands Shade hotel, The Artcaffe, among many others.
Keep in mind that choosing the right location when making an investment in the real estate industry is very important. Location matters a great deal when choosing to buy your dream home.