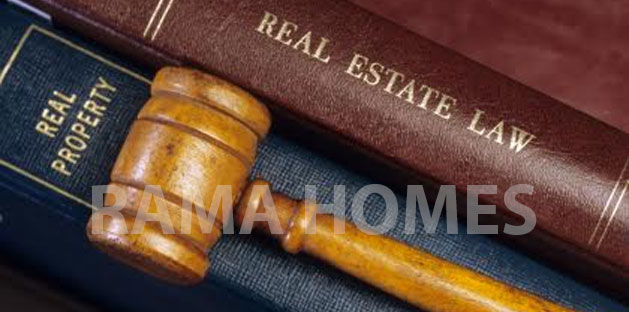 Real Estate and Real Property Law
The legal definition of real estate or real property is made of land and the buildings on it, along with its natural resources such as crops, minerals or water.
Immovable property of this nature; an interest vested in this (also) an item of real property, in easier terms, buildings or housing in general.
The business of real estate is the profession of buying, selling, or renting land, buildings or housing.
Real estate law governs who may own and use the land.
This simple concept includes a wide range of different legal disciplines. First, real estate may be either residential or commercial. It can be owned by one person but used by another through rental arrangements. Land can be bought or sold, and due to its high value, there are many local laws that ensure real estate transactions are properly performed and recorded. Land may also pass between family members through estate planning, or may be owned by more than one person.
Terms to Know
Title: A legal term describing who officially owns the land.
Mortgage: A loan that covers the price of a house. The new homeowner must give the lender partial ownership of the house as collateral.
Foreclosure: The process by which the lender takes control of a house if the owner fails to pay back the mortgage.
Closing: The meeting in which ownership of real estate is officially transferred.
Escrow: Money or property held by a third, disinterested party for safekeeping.
Real Estate Agent: A professional licensed to negotiate and conduct real estate transactions.
For more terms and definitions. Click here

Practice Area Notes
Real Estate attorneys are not legally required at every transaction; however, hiring one can be very useful for the average homebuyers. First, real estate attorneys can review the house's transaction history and title to ensure that the house is able to be sold.
Second, attorneys can help review the contract of sale to make sure there it is fair to all parties.
Related Practice Areas
Tax Law: Having real estate, particularly real estate that is mortgaged, has a big impact on most family's taxes. Understanding the tax code can prevent families from overpaying on their taxes.
Landlord Tenant Law: Landlord tenant law covers the law of renting real estate, including leases, rent, and eviction for both residential and commercial tenants. Many lawyers consider it a part of real estate law.
Accidents and Injuries: Homeowners may be liable for injuries sustained on their property.
Estate Planning: Some people are very concerned about keeping real estate within the family. Estate planning attorneys can help them achieve that goal.
Insurance Law: Most landowners have homeowner's insurance, which protects their property against various types of damage.