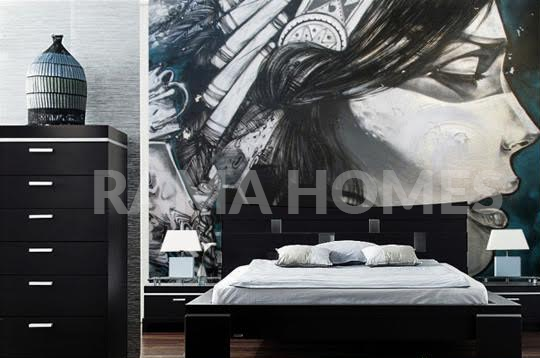 Interior decor- Advantages of wallpaper
Customized designs and size options to fit into any taste and space.

Wallpaper can last up to 15 years or more which make them a cost-effective and durable choice in the long run.

Wallpaper adheres easily and effortlessly to walls camouflaging many surface imperfections

Wallpapers are PVC-free

Fragrance-free

Environment friendly.

Wallpaper adds depth, warmth and style to a room. Chic designs, intriguing textures and gorgeous prints prettify any living space.

Easy upkeep and maintenance.

Wallpaper requires no extra adhesives and helps you with additional savings.

Wallpaper gives an instant face-lift to your surroundings by hiding wall imperfections and giving them a million dollar look.

Custom size printing of wallpaper is economical.

You can play around with options on wallpaper placement in your room. Some rooms look best with a complete wall cover while some with just a wallpaper border.