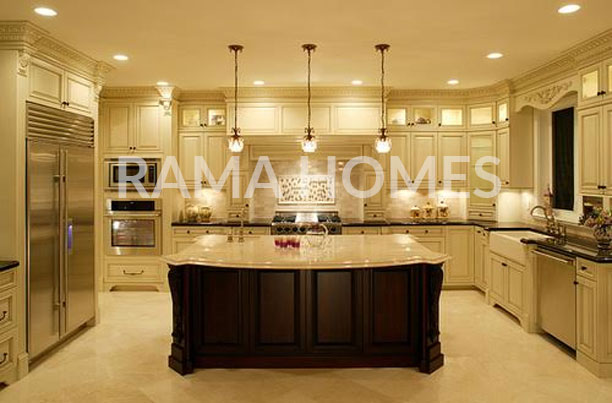 10 Easy tips to make your kitchen better
Rearrange everything to suit its purpose.
Think about how and where you use items. For instance you will want to keep;
-Breakfast foods and bowls near the breakfast table,

-Wraps and plastic containers in one handy spot near a work surface for wrapping leftovers.

-Locate dishware and flatware near the dishwasher.
Ensure accommodating walk space that best suits you and your family.
-Walk spaces throughout a kitchen should be at least 36 inches wide

-Those within the cooking zone should be 42 inches wide for a one-cook kitchen and 48 inches wide for a two-cook design, relatively.
User friendly
For kid-friendly kitchen designs, keep the cooker out of traffic areas so children don't catch handles and cause spills when running through.
Ensure there is enough space for your storage
To make cabinet and appliance doors fully functional, plan space for the door's clearance and swing direction in your kitchen design. Keep appliances away from corners, and make sure doors won't bang into each other if open at the same time.
Find the right height for the microwave.
The correct height and location for a microwave oven may vary depending on the chef or the kid-friendly character of the kitchen.
-For adults, 15 inches above countertop level is a good microwave height.

-For kids, a below-countertop setup may be safer and more suitable.
Determine the island's function.
When it comes to kitchen islands, form follows function. If you want to cook and eat on kitchen islands, plan enough space so the cook top is safely separated from the dining area.
Plan landing space. When designing your kitchen, allow 15 inches of countertop on each side of a cook top and refrigerator. Landing space is also important near the microwave.
Consider the countertops.
Big families who like to cook require more counter space, ideally between the range and sink, than those who cook infrequently or who prepare simple meals. In addition, incorporating two countertop heights makes baking easier and helps kids who are involved in meal preparations.
Double up.
A second microwave oven and a mini refrigerator or refrigerator drawer positioned at the edge of the kitchen work center can keep out of the cook's way. Add a snack bar with stools for an after-school spot for the kids.
10. Arrange the range.
Place a shelf beside or behind the range to keep cooking oils, utensils, and spices handy. Place S-hooks on the side of the range hood to hang frequently used pots and pans.