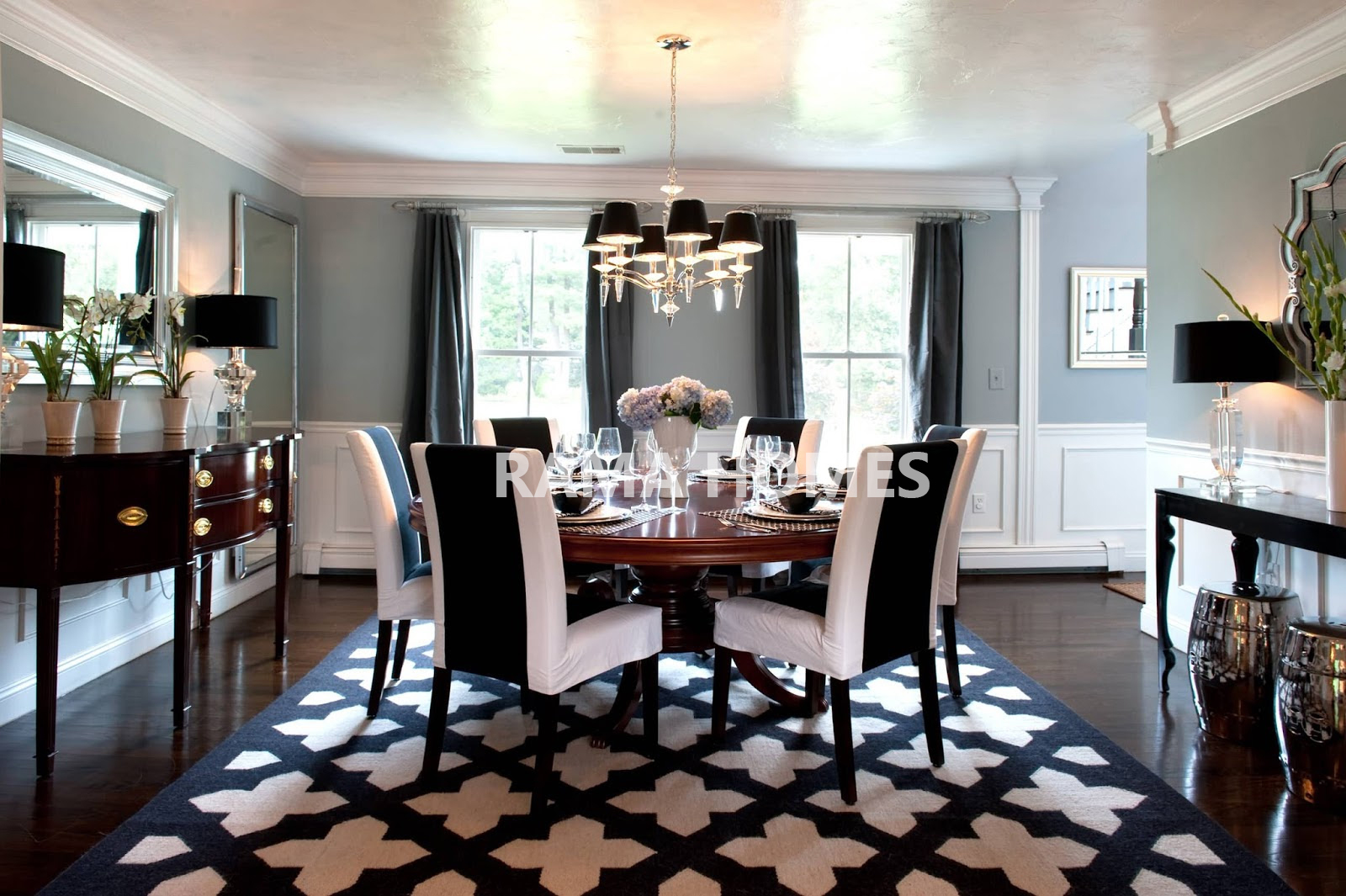 Choosing the right dining table
Rug Size
It's very awkward to have a wall to wall dining rug, and at the same time very awkward to have different measures left on each side of the dining set. Making a choice or the rug size can be difficult.
Here are tips when making this decision
Make sure the rug is big enough such that the chairs back legs are on the rug even when pulled away for dining.
Also make sure the mat has equal measurements of space left on all sides of the dining table.
To achieve this, make sure you measure the distance when the chairs are completely pilled away from the table.
Rug Shape
The choice should be one to compliment the shape of your dining areas as well as the shape of your dining table. For instance if the table is round go for a round shaped dining rug, so on and so forth
For a narrow dining area, a rectangular dining rug is flattering so go for it.
Rug Material
The material should be strong enough to handle the amount of heavy furniture placed on it.
The same e furniture is always in movement, being pulled in out, food and drinks spilling.
Hence you might invest some money into the rug, with such factors in mind.
The quality, how easy it is to clean, how soft, its ability to stand wear and tear.
Wool for example is an expensive though an expensive choice, but worth it. Color and Pattern
Color pattern
The pattern, the color is very important for the eye.
Get one that compliments the rest of the furniture as well as the house in general.
This being the area where you entertain your guest and family members the color and pattern scheme should be lively.