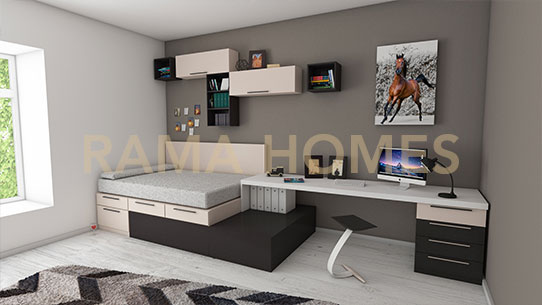 Colors for every room part 2
Red – green
Red
The most intense color, it is a good choice when you want to stir up excitement.
In the living room or dining room, red draws people together and stimulates conversation.
In an entryway, it creates a strong first impression.
image from homedit
Yellow
Communicates happiness.
It is an excellent choice for kitchens, dining rooms and bathrooms, where it is energizing and uplifting.
In halls, entries and small spaces, yellow can feel expansive and welcoming.
image from cococozy
Blue
That is why it is considered calming, relaxing and serene, and it is often recommended for bedrooms and bathrooms.
image from Clasky 13
Green
Is considered the most restful color for the eye. Combining the refreshing quality of blue and the cheerfulness of yellow, green is suited for almost any room on the house.
In the kitchen, green cools things down.
In a family room or living room, it encourages unwinding but has enough warmth to promote comfort and togetherness.